Powersports Listings Mergers & Acquisitions Announces New Ownership at Northern Colorado Powersports in Fort Collins, Colorado
Powersports Listings Mergers & Acquisitions (PLMA) (powersportslistings.com) assists the Elway Dealer Group (the company of NFL football legend and leading American auto dealer John Elway) in the purchase of the assets of its first Powersports Dealership – Northern Colorado Powersports
FORT COLLINS, Colo., June 8, 2021 (Newswire.com) – Norther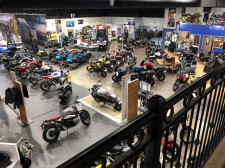 n Colorado Powersports (NOCO), a leading BMW, Triumph, and BRP (can-am, sea-doo, ski-doo) dealership located on I-25 in Fort Collins, Colorado is under new ownership after 13 years under owner Michael Hendry who purchased the dealership as a BMW only operation in 2008 at a former Loveland, CO location.  Hendry added the Triumph Motorcycles line in 2008 and moved the dealership to its current Fort Collins location in 2013 which provided the additional space to add the full BRP lineup (can-am, sea-doo, and ski-doo). Michael Hendry together with his son Brad Hendry as the onsite General Manager, operated NOCO with a stated mission of "building lasting relationships with our partners and employees while serving the recreational and travel community with core values of Honesty, Integrity, and Service to the Community." 
In a decision to retire, Hendry, a long time successful powersports dealership operator of multiple locations in Colorado contacted Mike Pate, Managing Director of PLMA, to consider handling the sale of his dealership assets in Fort Collins, Colorado. Mike Pate accepted the assignment and successfully connected with Michael Maledon, Executive VP of the Elway Dealer Group and hammered out a deal for the purchase and sale of NOCO.
This acquisition marks the first Powersports dealership to join John Elway's house of six Automotive dealership locations in Colorado and California. The Elway Dealer Group operates its dealerships with a World Class roster of over 1,000 individuals who demonstrate a passion for exceeding the expectations of customers while selling over 18,000 and servicing over 100,000 vehicles each year.
The buy-sell transaction closed on Monday, June 7th 2021 and the Elway Dealer Group company PS CO1, LLC took over operational control the same day.
"We are unbelievably excited to welcome the Elway Dealer Group to our Powersports Industry." Tom Macatee, PLMA CEO
Powersports Listings Mergers & Acquisitions Announces New Ownership at Southern Thunder Harley-Davidson in Southaven, Mississippi
Powersports Listings Mergers & Acquisitions (PLMA) (powersportslistings.com) assists American entrepreneur and philanthropist Bob Parsons in the sale of Southern Thunder Harley-Davidson to predominant Harley-Davidson dealership operator, Dale Rhoads, owner of DEFCON Powersports
PRESS RELEASE
UPDATED: APR 21, 2021 05:00 CDT
SOUTHAVEN, Miss., April 21, 2021 (Newswire.com) – Southern Thunder Harley-Davidson (STHD), a leading Harley-Davidson dealership located 15 minutes south of Memphis, Tennessee, is under new ownership after renowned American entrepreneur and philanthropist Bob Parsons engaged Powersports Listings Mergers & Acquisitions (PLMA) (powersportslistings.com) to facilitate the sale of the dealership. STHD now joins Dale Rhoads-owned DEFCON Powersports (DEFCON) (defconpowersports.com), with Harley-Davidson locations in Tulsa, OK, St. Paul, MN, Eden Prairie, MN, Lakeville, MN, Blaine, MN and Wichita, KS.
Parsons and Gina Marra, Vice President overseeing Parsons' powersports operation, attribute the decision to sell STHD to their strategy to expand and focus on their Arizona-based ventures, which include Harley-Davidson of Scottsdale (hdofscottsdale.com), the world's largest Harley-Davidson dealership at 150,000 square feet, and GO AZ Motorcycles (goazmotorcycles.com).
In the last two years, the GO AZ Motorcycles family of dealerships has doubled with the addition of stores in Cottonwood and Flagstaff joining the recently expanded Scottsdale and Peoria locations. The group is currently in progress on another GO AZ Motorcycles' acquisition expected to also finalize soon.
"As the number of dealerships in Arizona continues to grow, it becomes an even greater challenge to manage Southern Thunder Harley-Davidson remotely," stated Marra. "Bob and I feel that the decision to sell at this time, and to this particular buyer, is what's best for both Southern Thunder Harley-Davidson and the staff in Southaven."
Parsons purchased STHD in 2013 from, then majority owner, Lisa Rossmeyer-Wade, a transaction in which PLMA assisted as seller representative.
PLMA's Jerry Szopinski, President of Sales & Networking, has maintained a longstanding relationship with Dale Rhoads and identified him as a great fit for the acquisition of STHD. After several weeks of analysis and negotiations, a deal was struck to acquire all operating assets and three parcels of real property included in the massive Southaven, Mississippi dealership complex. This acquisition marks the seventh dealership location for DEFCON and further solidifies its massive Harley-Davidson dealership footprint in the United States' central time zone and is projected to propel the enterprise to more than $120MM in annual revenue with a clear vision stated by Dale Roads that "EXCEEDING EXPECTATIONS IS OUR BUSINESS." 
The buy-sell transaction closed on Monday, April 19, 2021, with DEFCON's first day of operational control on Tuesday, April 20, 2021.
          Dale Rhoads                                  Robert Parsons                                                Gina Marra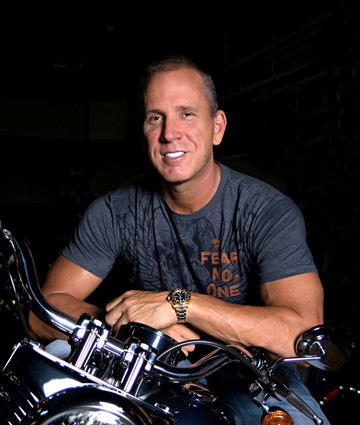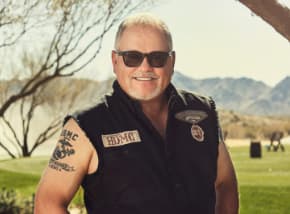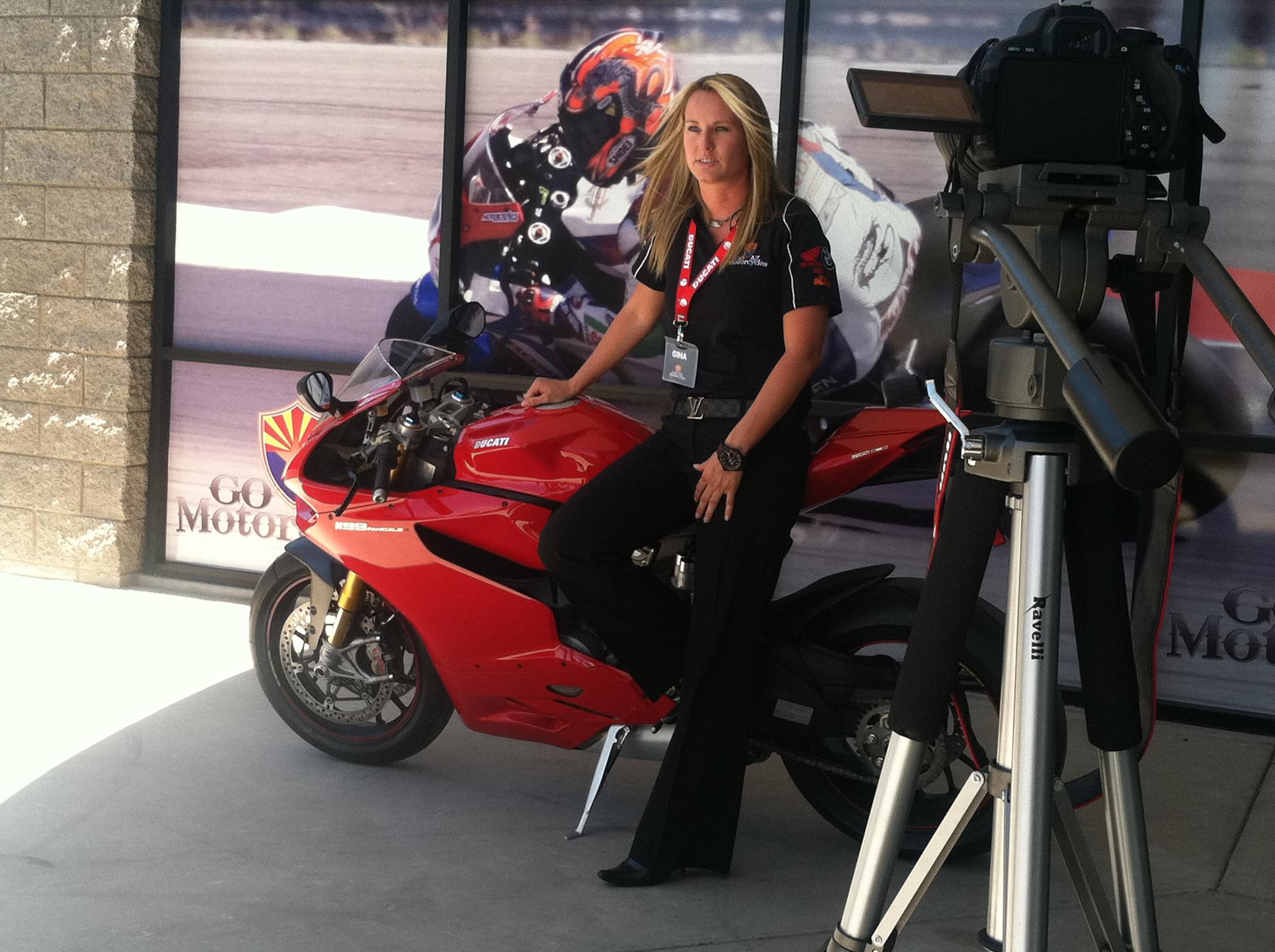 Powersports Listings Mergers & Acquisitions Announces New Ownership at Cape Cod Harley-Davidson in Pocasset, MA
Powersports Listings Mergers & Acquisitions (PLMA) (powersportslistings.com), the professional powersports industry dealership brokerage, specializes in intermediary services to buyers and sellers of Harley-Davidson, Powersports, RV, Green Industry Implement, and Marine dealerships. PLMA announces the closing of the asset sale and ownership transfer of CAPE COD HARLEY-DAVIDSON (Pocasset, MA)

POCASSET, Mass., September 24, 2020 (Newswire.com) – Cape Cod Harley-Davidson (CCHD), as its name implies, is located in the beautiful Cape Cod region of coastal Massachusetts. CCHD's main location sits in the Pocasset village-town of Bourne (the Upper Cape) considered the gateway to Cape Cod. This main location sells and services the full line-up of new Harley-Davidson motorcycles, used motorcycles, genuine H-D parts, accessories, and motorclothes. The operation also includes a seasonal Alternate Retail Outlet ("ARO") in nearby Hyannis, an approximate 25-mile drive from the main location selling licensed Harley-Davidson apparel and other collectibles.
The former owners having purchased the dealership circa 2006, came to a decision in 2019 to focus on other investments and contacted Powersports Listings M&A (PLMA) to confidentially market the business and manage the transaction. PLMA's Jerry Szopinski, President of Sales & Networking, and Jenny Fox, Account Intermediary, led the marketing effort which identified Michael Keehan (Mike), an accomplished Harley-Davidson dealership operator in the state of Connecticut, as a viable suitor. Mike was in the process of selling his own partnership interest in his CT dealership which allowed him to focus full time on the Cape Cod acquisition along with new business partners Ron Gronback, the president and CEO of a CT based Aerospace Component Manufacturer and Robert Szymanowski, former CT GM and current partner in Cape Cod.
The buy-sell transaction was closed on Tuesday, Sept. 15, 2020, with the help of David Clay and Tom Macatee of Powersports Listings M&A on-site at the dealership to assist with final reconciliations and construction of the closing statements. Mike's first day of operations as the new owner kicked off on Wednesday, Sept. 16. 
South Carolina's Largest Powersports Dealership Gets New Ownership
MYRTLE BEACH, S.C., February 24, 2020 (Newswire.com) –​​​​​​​​Redline Powersports of Myrtle Beach, South Carolina is now under new ownership.​ Jonathan Waters (Buyer and new owner) is a self-described entrepreneur and businessman to the core.  This is evidenced by his creation of his own motor vehicle fix and flip operation at 16 years of age.  His adult working experience includes Quality Control Management at Briggs and Stratton; Finance Management, Sales Management and General Management roles across retail dealership brands including Honda, Yamaha, Kawasaki, Polaris, Suzuki, Chrysler, Jeep, Dodge Ram, and most recently Toyota. His entrepreneurial knack for fix and flip graduated into residential real estate outside of normal business hours. 
Jonathan purchased the 51,500 square foot flagship Honda, Yamaha, Polaris, BRP-Can-am-SeaDoo-Spyder, Kawasaki, and Suzuki dealership from industry veteran Larry Brooks. Larry still owns and operates Commonwealth Powersports, a Honda, Yamaha, Polaris-Slingshot, Kawasaki and Suzuki dealership in the Richmond, Virginia area.
After 33 years in the industry and operating two large dealerships 300 miles apart for more than a decade, Larry's professional schedule had him spending much of his time in Virginia and had expanded into additional business interests outside of powersports. This logistical challenge eventually compelled Larry Brooks to sell his Myrtle Beach operation. Industry references recommended that he hire Powersports Listings M&A (PLMA) to manage his sale and Larry followed that recommendation. 
PLMA worked diligently for nearly two years to find the right candidate for the purchase. Jerry Szopinski, PLMA's President of Sales, commented, "It often takes more time to find a buyer for the larger multi-line dealerships, and our portfolio of over 30 correlated dealership listings provides the necessary pipeline to make those deals happen."
Jonathan Waters nearly purchased two Atlanta-area dealerships through PLMA in early 2019. Even though that transaction did not come to fruition, Jonathan's positive experience with the PLMA team motivated him to stay in the pipeline for another powersports dealership opportunity. Once the introduction was made with Larry Brooks in late 2019, the buy-sell transaction was on a rock-solid path to closing with PLMA's guidance.
Jonathan Waters stated, "PLMA's expertise was incredible in providing the support I needed from the deal negotiation, legal and accounting references, OEM applications, business plans, and the list goes on."  

Larry Brooks commented at closing, "In working with PLMA for nearly two years, I fully appreciate their tenacity and the fact that they saw everything through to the final hour of closing. They even hosted a celebration dinner. Job well done."
---
Top Michigan Honda Powersports Dealership Gets New Ownership
MONROE, Mich., February 5, 2020 (Newswire.com) – John Carr, a lifelong Monroe, Michigan, resident and avid powersports enthusiast began Trojan Powersports in 2010 by adding the full range of Honda vehicles (Motorcycles, ATVs, UTVs, and Scooters) to his thriving used powersports vehicle dealership. Within a few short years, John grew Trojan Powersports into a top Michigan Honda powersports dealership, selling over 500 vehicles per year.  
After a decade of the fast-paced world as a Honda powersports dealership owner, John decided to explore the possibility of selling his business to spend more time with his family. John Carr was familiar with the Powersports Listings M&A (PLMA) firm, having sold other powersports dealerships in his market area over the past many years, and contacted Jerry Szopinski, PLMA's President of Sales & Networking, for an initial consultation on the market potential for a sale. PLMA has observed a current trend of more young entrepreneurs exploring business ownership in the powersports dealership market and Jerry explained that this could benefit John Carr as a seller.  
Within a few months, PLMA had identified several potential buyers. Robert Weir of Rochester, Michigan, a young and successful automotive executive whose background includes serving as Head of Motorsports for Subaru of America and Performance Brand Manager at Fiat Chrysler Automobiles, arose as the right fit at the right time to acquire Trojan Powersports​. 
As a new entrepreneur entering the arena of Powersports dealership ownership, PLMA was instrumental in assisting Robert with the full gamut of the acquisition process including agreement structure, financing options, manufacturer applications, and business planning.
Robert Weir took over operations of Trojan Powersports the second week of January 2020 and is in full swing of applying his corporate-level marketing skillsets to take the Honda dealership to the next level. The acquisition included all of the operating assets of the dealership along with the real estate, including the 1.3-acre property with two facilities. 
Robert stated, "I am excited to bring my automotive and racing experience to the powersports industry and will continue to keep Trojan Powersports as the #1 Honda dealer in Michigan. I appreciate the guidance and advice from the team at PLMA for making this acquisition a success."
John Carr commented at closing, "I hand-painted the red Honda stripe all the way around this showroom when I first moved into this facility. In thinking about all of the sweat and energy I have invested in this dealership, I am so appreciative of PLMA for delivering a great transition for Trojan Powersports."
---
Yamaha, Polaris, KTM Dealership in Wenatchee, Washington Gets New Ownership
Powersports Listings M&A announces the purchase of Wenatchee Powersports by Brandon Montgomery of Cle Elum, Washington
PLMA's marketing efforts identified Brandon Montgomery a construction industry professional and powersports on road, off road, and build enthusiast out of nearby Cle Elum, Washington as a perfect fit for the Wenatchee Powersports purchase.  
​​Jerry Szopinski, PLMA President of Sales & Networking, managed the confidential introductions and meetings between the buyer and seller and the deal started to come together.  Tom Macatee, PLMA CEO, personally managed the initial offer and purchase agreement negotiations and a formal deal was struck between Melanie Wilhoite and Brandon Montgomery paving the way for the ownership change.
David Clay, PLMA CIO, assisted Brandon Montgomery and his partners throughout the OEM application process and business plan construction to assure that time lines remained on track for the targeted closing date with necessary approvals from Yamaha, Polaris, and KTM.  
Melanie Wilhoite further commented "PLMA took a lot off of my plate and was well worth their success fee.  Representation by a broker that understands the business can make the difference between crossing the finish line or breaking down along the way.  David Clay flew to the dealership for the closing and assisted on site with the final reports, calculations, and was my liason to the Buyer and attorneys.  PLMA GETS IT!"

Melanie Wilhoite, Selling Owner, Wenatchee Powersports
---
Powersports Listings Mergers & Acquisitions Attracts Successful Private & Venture Equity Executive & Entrepreneur for the Asset Acquisition of CHESTER'S GRAND TETON HARLEY-DAVIDSON of Idaho Falls, Idaho
GRAND TETON HARLEY-DAVIDSON consists of a main Harley-Davidson dealer location in Idaho Falls, Idaho with secondary retail locations in Jackson, WY and Pocatello, ID under the names JACKSON HOLE HARLEY-DAVIDSON and EAGLE ROCK HARLEY-DAVIDSON respectively.
Jerry Szopinski, Powersports Listings Mergers & Acquisitions (PLMA) – President of Sales & Networking, established a sturdy relationship with the ownership group of the Chester's H-D dealerships beginning in 2009, and all the while consulting with them around buy-sell opportunities that might be interesting to this multi-unit Harley-Davidson dealership enterprise.
The owners contracted with PLMA when it came time to move from buying mode to selling mode after 15+ years of successful ownership at the Grand Teton Harley-Davidson locations in Idaho Falls, ID; Jackson, WY; and Pocatello, ID.
​Through many weeks of confidential marketing, the PLMA team identified Greg and Mary Woodward of Salt Lake City, Utah as ideal candidates for the unique acquisition of the three store package. Greg Woodward has a long track record of success as a business operator and has built and scaled several businesses in the private equity investment arena. He has served in several executive positions with private and venture equity fund operators and currently manages his own family investment fund.
Greg and Mary have been long time Harley-Davidson enthusiasts in addition to a long list of "awesome" hobbies such as racing Porsches, building show quality cars, and collecting historical motorcycles.
The Woodward family closed on the purchase of the assets of the dealerships and took over operations as of Oct. 1, 2019. The Woodwards will retain the names Grand Teton Harley-Davidson, Jackson Hole Harley-Davidson, and Eagle Rock Harley-Davidson with the retirement of the "Chester's" header. With the stores' proximity to some of the best motorcycle roads in the world, the Woodwards plan to establish the dealerships as "must stop" destinations for motorcyclists and tourists. Greg Woodward commented at the closing of the sale that "The PLMA team clearly has a command of the Harley-Davidson dealership sale and acquisition process."
The PLMA team clearly has a command of the Harley-Davidson dealership sale and acquisition process.

Greg Woodward – Owner, Grand Teton Harley-Davidson